INNELLAN BOWLING AND TENNIS CLUB
---
www.innellanbowlingandtennisclub.org.uk
Contact:
secretary@innellanbowlingandtennisclub.org.uk
Tel: 01369 705858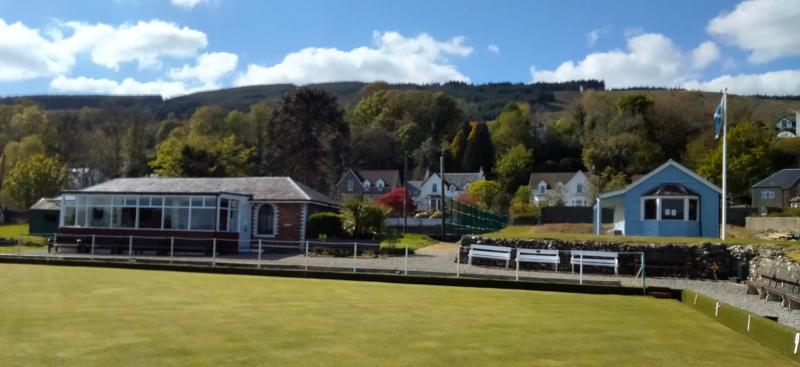 Innellan Bowling & Tennis Club is situated just five miles from Dunoon in a beautiful part of Argyll and overlooks the Clyde. The Club encourages all members of the community to participate. As a Club our emphasis is that bowls and tennis should be fun and that members should enjoy themselves.
The Club originated in 1854 with most of the members being successful businessmen from Glasgow & Greenock, who owned large houses in the village of Innellan where their families spent the summer months on the shores of the Clyde. Today the wealthy merchants and businessmen have been replaced by the community of Innellan and surrounding areas who form the backbone of this small friendly club.
Please visit our Bowling and Tennis Section pages for more information about what is available and please visit our News Page to see what has been or is happening and check the Calendar for forthcoming events.
We look forward to hearing from you or seeing you at our Club.
---
Membership fees:
Adults - £80
Country Membership - £35
Juniors: (Primary School Age) - £10
Juniors (Grammar School Age) - £15
(Junior Fees are reduced for this season)
These are the fees for 2022 season
Membership entitles members to play both bowls and tennis
---
Committee of IBTC
for 2022

President - John (Curly) Black
V. President - John Gow
Treasurer - Nigel Potts
Secretary - Myra Campbell
Child Wellbeing & Protection Officer-CWPO
(Covid Officer) - Kathryn Ross

Ordinary Members

Dougie Lauffer
Lynn Lauffer
Jim MacPherson
Jim Law
Peter Webster
Elaine Marshall
Liz Gower

Convenors of IBTC
for 2022

Tennis - Elaine Marshall / Liz Gower
Bar - Lynn Lauffer
Grounds - The President
Green - Derek Logue

Wappenschaws:
Wednesday – 2pm for points
Saturdays (bounce game) – tbc
Tennis Seniors - Saturday afternoons
Tennis Juniors - times and practice opportunities to be confirmed

The Management Committee would like to take this opportunity to wish all members
a happy and prosperous season and asks that you support your Club by supporting Club activities.

View the IB&TC General Code of Conduct and Complaints Procedure

Apply for Membership via the Online Application form

---

FUNDRAISING

Now in its 168th year, the Club is working hard to attract new members and raise funds to maintain and upgrade its facilities. With its Bowling Green overlooking the Clyde and its two clay Tennis Courts, it is a unique facility on the West Coast of Scotland.

Quiz Night

On Friday 6th May, we held a Quiz Night in The Royal Bar, Innellan. Many thanks to Liz and Martin Donovan and their staff.

Thanks also to all who attended and provided raffle prizes. A really great night was had by all and the Club raised £273.

Lottery

The Club has now joined the Argyll Community Lottery. This supports non-profit making organisations throughout Argyll. For just £1 per week, supporters can buy a lottery ticket and win cash prizes as well as, at present, a Forest Staycation.
---

We are on Facebook