INNELLAN BOWLING AND TENNIS CLUB
---
News and Events
---
OPENING DAY 2019 - SUNDAY 14 APRIL
The Club will open for the Season on Sunday 14 April at 2pm. We look forward to seeing you all there. Some baking &/or a raffle prize would be appreciated.
Weather permitting we will have a little bowling & tennis following the opening ceremony.
---
EXTRAORDINARY GENERAL MEETING
An EGM will be held in the Clubhouse on Sunday 17 March at 2pm. It is hoped that as many members as possible can attend. The necessary paperwork has been sent by email today (February 26th).
---
WORKING PARTY - SATURDAY 02 MARCH at 10.00
If you have a spare hour or two on Saturday 02 March, we would be pleased to see you at the Club. There will be Committee Members there to let you know the jobs required. If Saturday doesn't suit you please go along at your leisure and do what you can. Every little helps!
Thankyou
---
AVRIL JACKSON'S FUNERAL DETAILS
Sandy Jackson has just informed me that Avril's funeral service will be held on Tuesday 19 February at 12 noon at Greenock Crematorium.
Sandy has asked me to say that you shouldn't feel obliged to cross the water but if you wish to pay your respects, you are welcome to join him at the Ex-Servicemens' Club, Dunoon following the service. He reckons to be there for about 1.15 - 1.30pm.
He would like to thank you all for your cards and messages at this sad time.
Thanks on Sandy's behalf.
Myra
Secretary
SAD NEWS
I'm sorry to tell you that Sandy Jackson's wife Avril passed away suddenly this morning.
Sandy said it was a massive heart attack. He asked if I could let Club members know.
I'll update you by email when I know the funeral arrangements.
In the meantime, I have passed on our condolences to Sandy.
Regards
Myra
Secretary
QUIZ NIGHT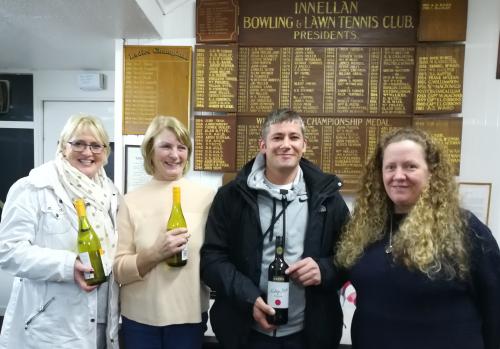 21 members & friends turned up to take part in the Quiz, held in the Clubhouse on Friday 18 January.
A wee bit disappointed there weren't more members but it was still a good night.
Many thanks to our resident Quizmaster Alison who gives up her time to support the Club.
Our winning team with a convincing win in the music round were "Three Ladies & One Boy" comprising of Jan Pender, Nancy Morris, Irene Hodge & Lee Burns.
The runners up who were the leaders at half time were "3 + 1" (Mary Brooks, Alan Reid, Ian Wright & Jim Pender).
A nice night with good friends, plenty of food & refreshments.
We will hopefully have another Quiz in March sometime when hopefully it will be a little warmer.
Watch this space.
Myra
Secretary
---
Committee of IBTC
for 2019

President John (Curly) Black
Vice President Jan Pender
Secretary Myra Campbell
Treasurer Nigel Potts

Ordinary Members

Andy Brown
Vanda Brown
Garreth Garrett
Bill Thom
Dave Singleton
Kathryn Ross
Nic Thorley
David Ross

Convenors
2019

Ladies Vanda Brown
Tennis Kathryn Ross/Nic Thorley
Grounds Convenor John (Curly) Black
Bar Convenor Dave Singleton
Greenkeeper Derek Logue

Wappenschaws:
Tuesday evenings – 7.00pm
Wednesday – 2.00pm (tbc)
Saturdays – 2.00pm (tbc)
Tennis – (Seniors) - Wednesday evenings – 7.00pm
Tennis (Juniors) - Monday evenings -
primary school age group (8+) from 5 - 6.30pm
secondary school age group from 6.30 - 8 pm
---
HAPPY NEW YEAR TO ALL MEMBERS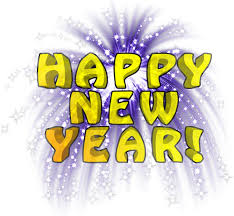 Myra
Secretary
010119
---
News from 2018 has been moved to the Archive
More news will be added here as the 2019 Season progresses