INNELLAN BOWLING AND TENNIS CLUB
---
News and Events
---
LEST WE FORGET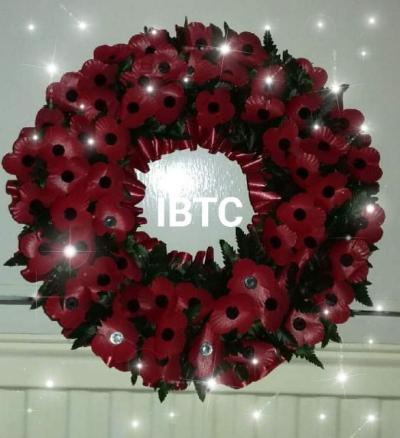 IBTC's wreath which Club Member, Tom Henry, laid at the Innellan Cenotaph on Sunday.
Thanks to Jane, The Woodland Florist, who made our beautiful wreath.
Myra
Secretary
---
PRESENTATION OF PRIZES & SUPPER
IBTC held its Presentation of Prizes and Supper in the Clubhouse on Saturday 2nd November.
26 members and friends came along to celebrate the end of the season and have some fun. Ex President David Morrison & his wife Jean joined in too.
It's unfortunate that not everyone can receive a trophy, but it was a good year for the Club and we have to congratulate all our members for trying so hard.
The winners this year are:-
TENNIS
LADIES SINGLES WINNER - IRENE HODGE; RUNNER UP CATHY CAPEWELL
LADIES DOUBLES - WINNERS IRENE HODGE & ANN RHODES
RUNNERS UP - CHARLIE WEALL & MARGARET LAUDER
MIXED DOUBLES WINERS - IRENE HODGE & NIC THORLEY
RUNNERS UP - CATHY CAPEWELL & DAVID ROSS
DRUMMOND TROPHY WINNERS - JAN PENDER & NIC THORLEY
RUNNERS UP - ERNIE SYKES & LEE BURNS
MEG HENRY ROSEBOW - WINNER NIC THORLEY, RUNNER UP LIZ GOWER
PLAYER OF THE YEAR - CATHY CAPEWELL
BOWLING
LADIES CHAMPION - WINNER MYRA CAMPBELL, RUNNER UP VANDA BROWN
GENTS CHAMPION - WINNER DOUGIE LAUFFER, RUNNER UP ERNIE SYKES
MATT TAYLOR - WINNER JIM ELSBY, RUNNER UP NIGEL POTTS
SYKES TROPHY - WINNER MYRA CAMPBELL, RUNNER UP VANDA BROWN
SECRETARY'S PLATE - WINNER KATHRYN ROSS, RUNNER UP VANDA BROWN
PRESIDENT'S TROPHY - WINNER ARCHIE TAIR, RUNNER UP JIM ELSBY
VICE PRESIDENT'S TROPHY - WINNER BILL CURRIE, RUNNER UP DAVE SINGLETON
LADIES PAIRS - WINNERS JAN PENDER & MYRA CAMPBELL, RUNNERS UP CHARLIE WEALL & ANN MACDONALD
GENTS PAIRS - WINNERS SANDY JACKSON & ERNIE SYKES, RUNNERS UP ANDY BROWN & TOMMY MORROW
MIXED PAIRS - WINNERS MYRA CAMPBELL & JIM ELSBY, RUNNERS UP VANDA & ANDY BROWN
TUESDAY WAPPENSCHAW SHIELD - WINNER NIGEL POTTS
NEIL MCCORMICH TROPHY - WINNERS EILEEN BRAND, SANDY JACKSON & ARCHIE TAIT
MCLAREN ROSEBOWL - WINNERS BILL CURRIE, SHIRLEY SYKES & DOUGIE LAUFFER
MOST IMPROVED BOWLER - WINNER KATHRYN ROSS
ESPRIT de CORPS - PRESENTED TO CARRIE O'BRIEN
OPEN TOURNAMENTS
INNELLAN LADIES DAY - BRENDA HIGGS & EILEEN BRAND
COLINTRAIVE LADIES DAY - MARGARET LEITCH, EILEEN BRAND & IRENE MACNICOL
INNELLAN MIXED TRIPLES - VANDA BROWN, ANDY BROWN & TOMMY MORROW
DUNOON ARGYLL MIXED TRIPLES - MYRA CAMPBELL, TOMMY MCDONAGH & JIM ELSBY
Thank you to Di Tait for presenting the prizes and to everyone who attended and provided raffle prizes and helped in any way to make it a good night.
Special congratulations to Carrie O'Brien for going that extra mile for the Club in her own quiet way. You so deserve the Esprit de Corps.
Congratulations to all the winners. We look forward to welcoming you all back next season.
Haste ye Back
Myra - Secretary
---
QUIZ NIGHT AS PART OF THE DUNOON BOWLING TOURNAMENT WEEK ENTERTAINMENT
We will be holding a Quiz Night in the Clubhouse on Monday 5 August at 7.30 for 8pm start. Please arrive early to secure a table.
The entry will be £5 per person which will include supper and prizes for the winners. There will also be a bar & raffle.
Alison, our resident Quizmaster will be testing you all with her mix of difficult/easy/tricky q's.
Looking forward to seeing you there. Please bring along your friends.
Myra
Secretary
---
LILAC TREE IN MEMORY OF MEG
The junior tennis members and their parents have had a lovely Lilac Tree planted at the Club in memory of Meg who was the Tennis Coach at IBTC for over 40 years.
Click above to enlarge
The plaque attached to the tree is beautiful (as you will see in the pic above) and was greatly appreciated by Tom and family.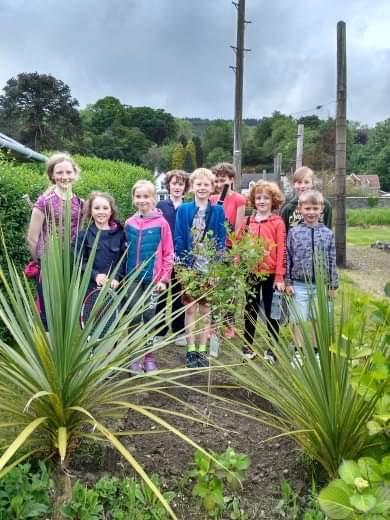 The juniors gathered this week for a happy picture around the tree.
Lilac was chosen as this was Meg's favourite colour.
Myra
Secretary
SAD NEWS - JIMMY McNAIR
It was sad to hear of the passing of Jimmy McNair, a former member, this morning.
Jimmy & his wife Betty were members for some time & both were active in the bowling & social side of IBTC.
The flag will be lowered as a mark of respect for Jimmy.
Condolences go to Jimmy's son, daughter & families.
Myra
Secretary
---
ARGYLL & BUTE WOMEN'S BOWLING ASSOCIATION'S FUNDRAISER
48 Cowal bowlers got together on Friday 3 May to fundraise for the A&BWBA.
We were fortunate to have a dry night but it was very very cold. Everyone enjoyed a hot supper & wee refreshment afterwards.
Thanks to all the Innellan members who helped out, with special thanks to Carrie & Dave.
The winners were from Kirn & Hunter's Quay BC (Jeanette Campbell, Gary Matthews, Bridie Ferguson & Jimmy Reid). Congratulations to them.
£260 (from entry & raffle) was handed over to Mary Watt for the ladies' fund. She thanked all the bowlers & said this would go towards hiring a bus for one of their away games.
A successful wee night for IBTC.
Myra
Secretary
---
OPENING OF THE GREEN AND COURTS 2019
| | | |
| --- | --- | --- |
| Vanda Brown with the winner of the Bunny, Georgie Cossar | | Winners of the wappenschaw L- R Dougie Menzies, Georgie Cossar & Jim Cook |
The Club opened its doors for the 165th time on Sunday 14 April. Susan Selkirk of Rothesay BC spoke on behalf of the kindred Clubs & also delivered the first jack & bowls of the season.
80 members, kindred club members & friends attended, with some of the hardy ones enjoying a game of bowls & tennis before having a very substantial afternoon tea.
We then had a huge raffle (thanks to members & guests for the prizes) & a Guess the Name of the Bunny, kindly donated by Vanda Brown. This was won by Georgie Cossar who chose the correct name "Clyde".
The winners of the wappenschaw were Georgie Cossar, Jim Cook & Dougie Menzies & Dougie also won the first toucher of the season.
Congratulations to them all.
All that's left to say is enjoy your bowls & tennis & please remember to do your wee bit towards keeping the clubhouse -& grounds in good order.
Myra
Secretary
---
OPENING DAY 2019 - SUNDAY 14 APRIL
The Club will open for the Season on Sunday 14 April at 2pm. We look forward to seeing you all there. Some baking &/or a raffle prize would be appreciated.
Weather permitting we will have a little bowling & tennis following the opening ceremony.
---
EXTRAORDINARY GENERAL MEETING
An EGM will be held in the Clubhouse on Sunday 17 March at 2pm. It is hoped that as many members as possible can attend. The necessary paperwork has been sent by email today (February 26th).
---
WORKING PARTY - SATURDAY 02 MARCH at 10.00
If you have a spare hour or two on Saturday 02 March, we would be pleased to see you at the Club. There will be Committee Members there to let you know the jobs required. If Saturday doesn't suit you please go along at your leisure and do what you can. Every little helps!
Thankyou
---
AVRIL JACKSON'S FUNERAL DETAILS
Sandy Jackson has just informed me that Avril's funeral service will be held on Tuesday 19 February at 12 noon at Greenock Crematorium.
Sandy has asked me to say that you shouldn't feel obliged to cross the water but if you wish to pay your respects, you are welcome to join him at the Ex-Servicemens' Club, Dunoon following the service. He reckons to be there for about 1.15 - 1.30pm.
He would like to thank you all for your cards and messages at this sad time.
Thanks on Sandy's behalf.
Myra
Secretary
SAD NEWS
I'm sorry to tell you that Sandy Jackson's wife Avril passed away suddenly this morning.
Sandy said it was a massive heart attack. He asked if I could let Club members know.
I'll update you by email when I know the funeral arrangements.
In the meantime, I have passed on our condolences to Sandy.
Regards
Myra
Secretary
QUIZ NIGHT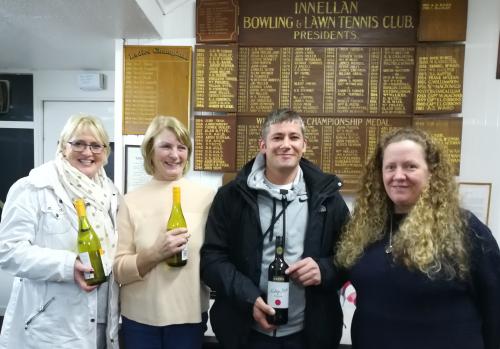 21 members & friends turned up to take part in the Quiz, held in the Clubhouse on Friday 18 January.
A wee bit disappointed there weren't more members but it was still a good night.
Many thanks to our resident Quizmaster Alison who gives up her time to support the Club.
Our winning team with a convincing win in the music round were "Three Ladies & One Boy" comprising of Jan Pender, Nancy Morris, Irene Hodge & Lee Burns.
The runners up who were the leaders at half time were "3 + 1" (Mary Brooks, Alan Reid, Ian Wright & Jim Pender).
A nice night with good friends, plenty of food & refreshments.
We will hopefully have another Quiz in March sometime when hopefully it will be a little warmer.
Watch this space.
Myra
Secretary
---
Committee of IBTC
for 2019

President John (Curly) Black
Vice President Jan Pender
Secretary Myra Campbell
Treasurer Nigel Potts

Ordinary Members

Andy Brown
Vanda Brown
Garreth Garrett
Bill Thom
Dave Singleton
Kathryn Ross
Nic Thorley
David Ross

Convenors
2019

Ladies Vanda Brown
Tennis Kathryn Ross/Nic Thorley
Grounds Convenor John (Curly) Black
Bar Convenor Dave Singleton
Greenkeeper Derek Logue

Wappenschaws:
Tuesday evenings – 7.00pm
Wednesday – 2.00pm (tbc)
Saturdays – 2.00pm (tbc)
Tennis – (Seniors) - Wednesday evenings – 7.00pm
Tennis (Juniors) - Monday evenings -
primary school age group (8+) from 5 - 6.30pm
secondary school age group from 6.30 - 8 pm
---
HAPPY NEW YEAR TO ALL MEMBERS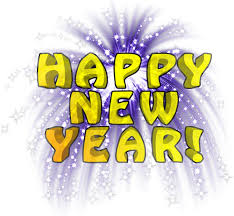 Myra
Secretary
010119
---
News from 2018 has been moved to the Archive
More news will be added here as the 2019 Season progresses