INNELLAN BOWLING AND TENNIS CLUB
---
News and Events
---
DEAR MEMBERS
Good afternoon & what a weekend its been. We have been so lucky up until now with lovely warm weather during our almost 9 week lockdown. It's hard to believe we've all been more or less indoors for all that time, during the best bowling/tennis weather for years (start of season anyway).
As you will all be aware, Scottish First Minister Nicola Sturgeon announced an extension to public health exercise guidelines to include outdoor sporting activity which applies to Lawn Bowls & Tennis, commencing on Friday 29th May.
PLEASE NOTE THAT THIS DATE IS PENDING THE FINAL DECISION BEING MADE BY THE SCOTTISH GOVERNMENT ON THURSDAY 28 MAY.
I would ask that you ALL read the two documents below carefully as it is not as straightforward as us all just getting back to our sports in the normal way. There are guidelines regarding how many players can participate at one time etc (all in the documents below).
2020-05-22 Bowls Scotland Statement (PDF)
2020-05-22 COVID-19 Guidance_Return to the Green_Phase 1 Restricted Play on Outdoor Lawn Facilities _FINAL_v1 (PDF)
Having spoken to President Curly this morning, he is of the opinion that we aim for the middle of June to make a start, but this date is not set in stone. It will depend on the Scottish Government's updates after next weekend.
THE CLUB WILL REMAIN CLOSED UNTIL AT LEAST THE MIDDLE OF JUNE
(& may be later).
Even if we do get back to the Green & Courts in mid June, the Clubhouse, Pavilion, Toilets will still be out of bounds
President Curly hopes that, all going well, we will be in a position to start bowling & tennis by that time but this is not guaranteed. It will all very much depend on the Scottish Government's Final Decision next Thursday.
All members have a responsibility to adhere to the guidelines in these documents
I hope that this information makes it all a little clearer for you but if you have any concerns you wish to raise, please do not hesitate to get in touch and I will attempt to answer same.
We are all a little lost but hopefully we will be able to enjoy part of our bowling/tennis season.
I must stress, however, that the most important thing is that we all Stay Safe and follow the guidelines as best we can.
Please take care of each other and let us not forget that many people have lost their lives to this Pandemic and although we may want to get back to our Clubs as quickly as possible, we have to take baby steps to ensure everyone's safety.
Thank you for your patience.
Myra
Secretary
---
MORE SAD NEWS
Jock Love (Past President of IBTC) & latterly a member of Kirn & Hunter's Quay BC, sadly passed away earlier this week.
The Club flag will remain at half mast as a sign of respect to Jock.
Our thoughts with Jock's family at this difficult time. He will be sorely missed in the Cowal Bowling Community.
Myra
Secretary
---
MAGGIE SINGLETON
I received a very sad call from our member Dave Singleton this morning to let me know that his dear wife Maggie passed away in the early hours after a long battle with cancer.
Maggie may not have been a member of IBTC but she was a very dear friend & will be sadly missed by all of her friends here.
We would like to send our love to Dave & all their family.
Losing someone is never easy but to lose someone close to you during this pandemic is just heartbreaking.
Please keep Dave in your thoughts at this sad time.
The Club flag is in place at half mast in memory of Maggie.
Myra
Secretary
---
KEEP SAFE!
Dear Members,
I hope this email, in our third week of lockdown, finds you all coping as best you can.
I am missing my family & visits to my grandchildren but thank goodness for social media & lovely friends who have been helping out during this time.
My Alexa devices are invaluable to me by providing music of my choice at whatever time of day (& recently through the night when I find myself wide awake). She has become my friend through this lockdown, even asking if I'm 'having a good day'.
As with all our kindred Clubs, we are maintaining our green & grounds, as much as is permitted, during this uncertain period & I'm pleased to report that Members are already paying their subscriptions for the coming season, using the details provided in my previous email.
I know we are are all hoping that we will manage to get back to our Bowling & Tennis, sooner rather than later.
Now for a wee update on works at Tennis Courts. Thanks to the Burnamakiman Hydro Scheme & South Cowal Community Council for the Grant of £700, making it possible for IBTC to have replacement perimeter fencing along one side of the tennis courts. We would also like to thank Stuart Gower (Fynewood) who carried out these works. The whole of the grant was spent & the Club made up the difference of £250.
We look forward to welcoming you all back to IBTC when it is safe to do so.
Doesn't the new fencing look great?
Myra
Secretary
---
IMPORTANT NOTICE
Coronavirus Update regarding Club Opening
Due to the Coronavirus Virus outbreak & following the guidelines laid down by the government, a decision has been taken that the Club will remain closed until further notice.
I will be contacting all members by email re payment of membership fees.
Obviously, we are taking it week by week & will update all members when the Government tell us its safe to go about our business, although none of us are thinkng it will be any time soon.
We hope that you all come back to us fit & HEALTHY once this is over & we look forward to that day.
In the meantime, please be kind to each other, look out for each other & KEEP SAFE
Myra
Secretary
---
HAPPY NEW YEAR
To all members & their families, I'd like to wish you a Happy New Year & hope that it brings health & happiness.
Our wee Club didn't have the best of seasons & we are still desperate for Office Bearers/Committee Members.
Let's hope things go better at the reconvened AGM on February 1st.
In the meantime, enjoy Hogmanay & I look forward to seeing you all in the New Year.
2020 - it's scary!! I don't know about you but when I'm online searching for my date of birth, I have to scroll up/down for quite a while !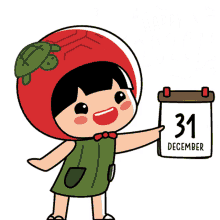 ---
News from 2019 has been moved to the Archive
More news will be added here as the 2020 Season progresses