INNELLAN BOWLING AND TENNIS CLUB
---
Bowling Section
---
Innellan Bowling and Tennis Club aim to provide members with a full Calendar of Bowling events throughout the season commencing on Opening Day through to Closing Day in September. These are made up of a full cross section of games including:
Ladies and Gents Competitions: - all members being able to play at any time of day throughout the week except some Thursday evenings when Gents Hyslop League and Ladies Triples League teams have home matches. There is also a Seniors Mixed Triples League with games being played every second Tuesday morning commencing June. See Events Calendar for dates when home league matches are scheduled.
Championship Singles, President's Trophy, Vice President's Trophy, Secretary's Plate, Gents Pairs, Ladies Pairs, Mixed Pairs competitions - these run throughout the season with Finals Day at the beginning of September.
The Club also hosts one day events either on a Saturday or Sunday throughout the season these include a Gents Open Pairs; Gents' Open Triples; Mixed Rinks; Ladies Day and an annual Friendly Challenge Match against Colintraive BC.
In addition wappenschaws are held on Tuesday evenings (6.45pm start) and Wednesday afternoon (2.00pm start). On Tuesday evenings teams are made up from a ballot of members drawn on the night and play for points throughout the season with the player having the highest number of points at the end of the season being declared the winner. On Wednesday afternoons teams are similarly drawn from a ballot of members but no points are awarded.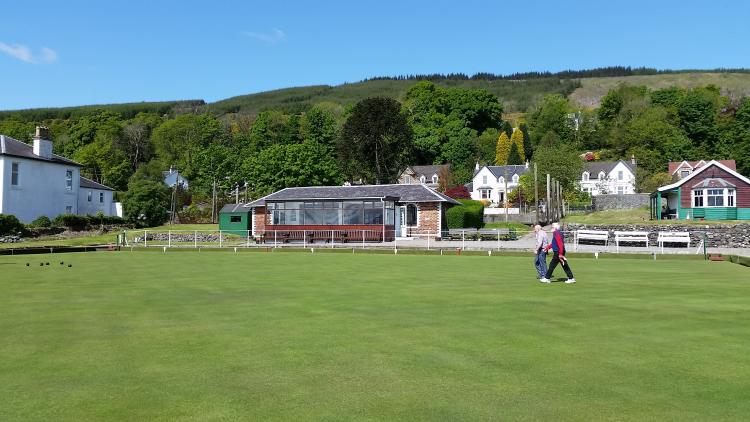 Enjoying Innellan Green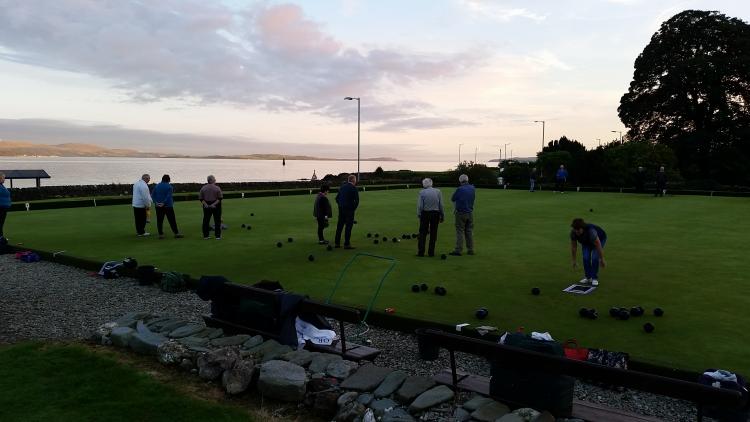 A 'Tuesday Wappenschaw' at Innellan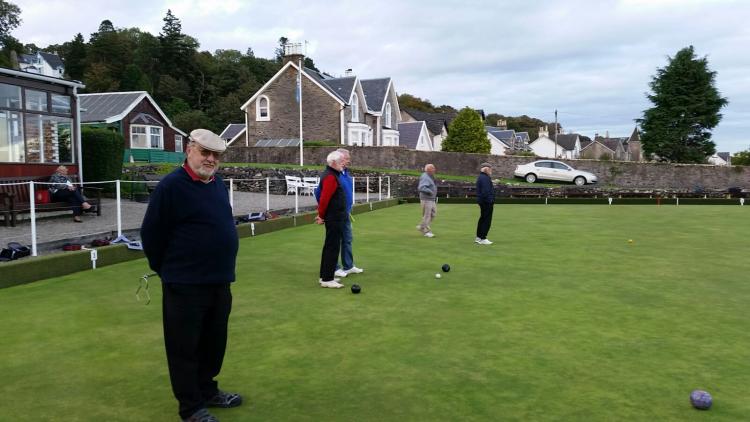 Old Hands on the Green
PLEASE CHECK CALENDAR FOR FORTHCOMING EVENTS THROUGHOUT THE SEASON
OPENING DAY 2019 - SUNDAY 14 APRIL
The Club will open for the Season on Sunday 14 April at 2pm. We look forward to seeing you all there. Some baking &/or a raffle prize would be appreciated.
Weather permitting we will have a little bowling & tennis following the opening ceremony.
---
EXTRAORDINARY GENERAL MEETING
An EGM will be held in the Clubhouse on Sunday 17 March at 2pm. It is hoped that as many members as possible can attend. The necessary paperwork has been sent by email today (February 26th).
---
WORKING PARTY - SATURDAY 02 MARCH at 10.00
If you have a spare hour or two on Saturday 02 March, we would be pleased to see you at the Club. There will be Committee Members there to let you know the jobs required. If Saturday doesn't suit you please go along at your leisure and do what you can. Every little helps!
Thankyou
---